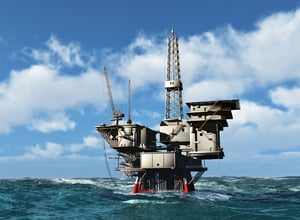 As global industry continues to demand more energy, the oil and gas industry continues to provide. To extract these precious resources, petroleum engineers continue to overcome challenges with solutions that even a few decades ago would have seemed impossible. As the technology opens more areas to exploration and extraction, the range of well concentrations continue to pose a challenge to the material used in drilling, pumping, and processing the crude oil.
Central Wire has developed Specialty Alloys to combat even the most corrosive downhole environments. With the technical support of the Central Wire global group of companies, GD™-SUPA® Slicklines are engineered to withstand the broadest range of potential corrosives: from high carbon dioxide concentration and Chlorine, as well as the presence of Hydrogen Sulfide, our slickline alloys perform. Below is a listing of the high performance alloys we have selected to support our global slickline customers. Click on a specific alloy to learn more and download the GD™-SUPA® product data sheet. If you have questions or would like a formal quotation, don't hesitate to contact us today to learn more.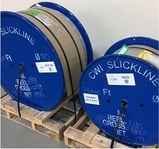 Our metallurgical knowledge allows us to provide the best performance available, and our global stocking locations allow us to get these solutions to you quickly. We have GD™-SUPA® slickline stock available on two continents, and can ship within 24 hours to keep your operation running. We are a global leader in stainless steel wire manufacture, and with our experience and resources we can offer the highest value available for these and many other wire products. Whether you need engineered slickline alloys to help with sour wells, shaped wire to maintain well screens, demister pads, and other filters, or welding wire to maintain piping and other refining infrastructure, Central Wire can provide you a solution -- all through the same team of wire experts. Visit centralwire.com to learn more about all the wire products we offer.